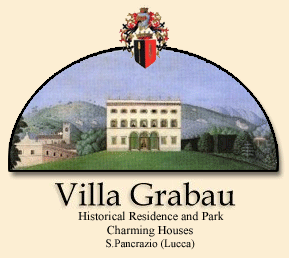 Villa Grabau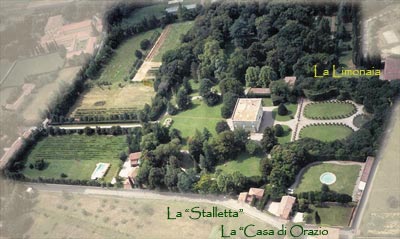 Lying on the border between the plain and surrounding hillside, in a scenic position at the end of a grand long driveway which starts beyond the monumental gate, one of the main Lucchesian historical residences of the Renaissance stands in all its glory.
Only 7 kilometres from the city centre of Lucca, situated in an absolutely beautiful environment and surrounded by other illustrious properties which once belonged to powerful and noble families of Lucca, the historical estate Villa Grabau offers visitors impressions of unchanged past times.
The Villa, completely furnished with antiques of the period, and the Park of nine hectares, full of secular trees and real botanical rare species, Can be visited all year round (in the winter period on Sundays or by reservation).
The impressive 17th-century Lemon Tree Greenhouse or the Box Hedge Theatre offer their spaces for concerts, conventions and functions.
It's possible to dine, all year round, in the ancient Oil mill of the property (200 metres from the villa), now a restaurant with typical Lucchesian and Tuscan specialities.
The "Stalletta" and the "Casa di Orazio", two charming detached properties within the park, are available all year round for accommodation. From their strategic position Lucca and other cities of art, the Apuan Alps and the beaches of Versilia can be reached in a few minutes from the tranquillity of the hills, and nice walks can be taken in the surrounding woods, olive groves and vineyards.